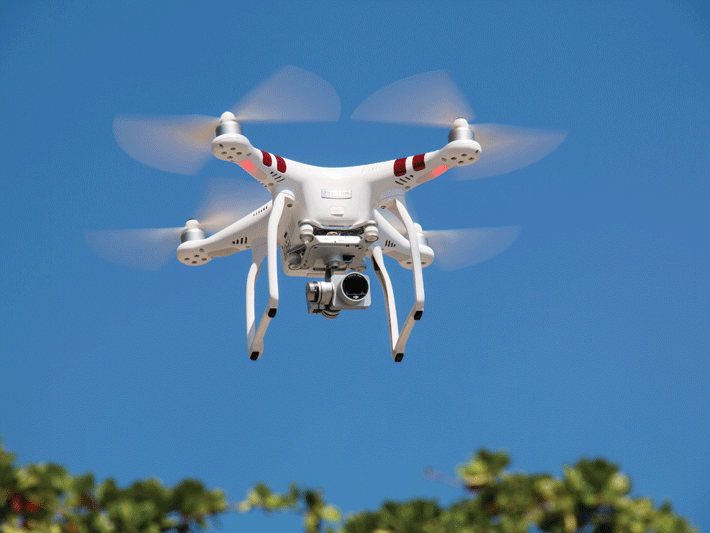 Things we once only saw in sci-fi movies are now valid options to improve productivity and efficiency. Drones are proving to be an extremely effective tool for surveying above the ground and below. It's quickly been adopted in the construction industry over the past few years. With that kind of imaging, there's a lot of data to process. It's not advisable or realistic to think your in-office servers and limited cloud storage can handle the drone data that will need to be processed, analyzed and housed for the duration of the project and potentially beyond. You're sending your drones up into the clouds; why not store the data there as well. While it's advantageous to use various cloud-based software like DroneDeploy and Procore, it will still need to be integrated into your overall BIM, GIS or CAD systems, plus other administrative software. Put it all together in one place.
All this talk of AI:
AI is here and it's your friend. A data-ingesting friend. There are a number of machine-learning software developments for MEP, risk mitigation, compaction systems, construction safety, building management and construction productivity. AI is already being widely adopted to address safety risks and inefficiencies in the UK and Canada. The issue ends up being, that there has to be some place big enough to store and integrate the specialized AI software and its machine learning capabilities. Find a cloud provider. One that can back up your data, in volume, for machine learning to implement AI with correct data.
Constructing an IT team:
With VDC, BIM and all the other great AI software acronyms in play, this is the perfect time for contractors and technology-providers to work together to build integrated systems. Things to consider when partnering with a provider:
– Ability to process and house data collection from on-site resources
– Ability to expand the use of data for real-time updates and monitoring
– Ability to proactively work ahead to ease network strain when there's new software integration
– Ability to go beyond taking care of BIM, VDC, etc. and be able to keep your business running smoothly in the main office
– Ability to protect data and make it accessible
– Ability to provide effective business management: Endpoint Management, Mobile Device Management, network monitoring and management, large file sharing anywhere
– Ability to handle more use of visual data analytics, dashboards, 3D renderings and media
The bottom line? The adoption of AI and new technologies will be game changers. Consider how you will structure your infrastructure in order to keep up with the massive amount of data. Stay ahead of the technology curve by utilizing a proactive IT partner to make it a smooth integration to the next big thing… and beyond.