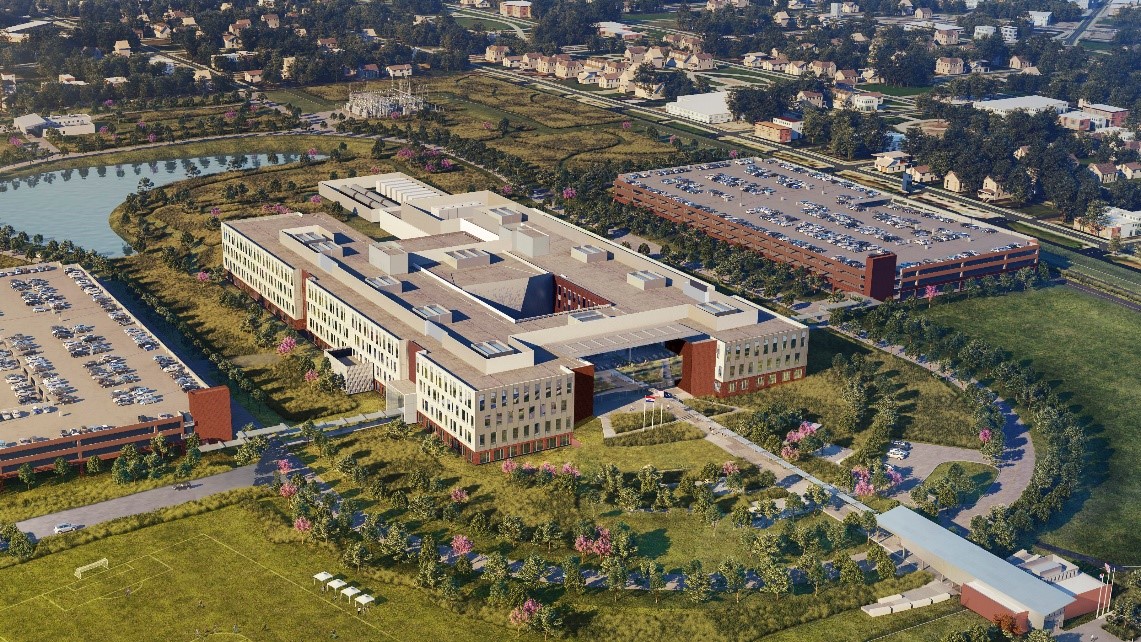 At Datotel, we are very excited about the National Geospatial Agency (NGA) building their new facility just a few blocks away from our downtown St. Louis colocation facility and corporate HQ. With the substantial investment the NGA is making in St Louis and the Midwest region, it is perhaps no surprise to see the momentum behind the establishment of a geospatial business hub within St. Louis. This area of downtown St. Louis growth is anticipated to be the leading center for technology related to the geospatial field.
According to the National Geospatial Intelligence Agency's (NGA) Strategy Document, one of the NGA's strategic objectives is an Open IT Environment. The document goes on to say that the goal is to "Leverage and rapidly deploy interoperable collection, processing, and exploitation capabilities…NGA will develop and deploy intuitive online services that are available for adoption and integration by the GEOINT community. These applications will provide immediate access to GEOINT processing and exploitation capabilities, enabling rapid and precise responses to key intelligence issues." According to the document, "This enables a self-assisted, full-service delivery model that allows users to create and consume GEOINT content anytime on the device of their choice."
The move towards this Open IT Environment and the adoption of cloud computing by the geospatial industry mirrors what we are seeing as a general trend in business today. Resolving issues around data and analytics requirements, shrinking budgets, and the need for simplified, interoperable workflows all drive the movement and integration of cloud-based solutions.
As the geospatial industry grows, the need for storage with fast access and quick, reliable backup is paramount. Many companies now measure their storage space in petabytes. At the same time, the need to access and analyze this data from remote environments is also on the rise, creating a world where more computing power and storage is needed to be accessed from smaller, remote devices.
Expanding cloud based solutions offers a number of benefits for the geospatial industry and for business in general. Virtual servers can deliver all of the data and software needed by an organization. Providing an easily managed IT resource that allows for all of the licensing and user administration to occur in a single place, eliminating unused licenses or functionality. A centralized system also offers easier maintenance, allowing the administrator to perform faster, more frequent updates to the system as opposed to pushing updates to a network of desktops. All of these result in cost and time savings.
Additionally, the move towards virtual desktops with enterprise-wide software installs provides a manageable centralized framework that offers efficiency and reduced downtime. This gives companies the ability for large-scale installations of hundreds of individually licensed machines, which previously would have been cost-prohibitive.
The adoption of cloud computing by the geospatial industry will help businesses address many issues that have both inhibited capabilities and regional growth. Connecting geospatial technology to St. Louis' other established economic sectors including agriculture, utilities, defense and intelligence, finance and logistics provides a tremendous opportunity for future growth in the geospatial sector.
We're glad to be an active part of facilitating this growing field through the use of our data center, cloud compute resources and of course, our operational knowledge. To find out more on how Datotel is supporting the geospatial industry, click here.